Publication
Washingtonian
Your next outdoor escape is just a short drive away.
Starry Glamping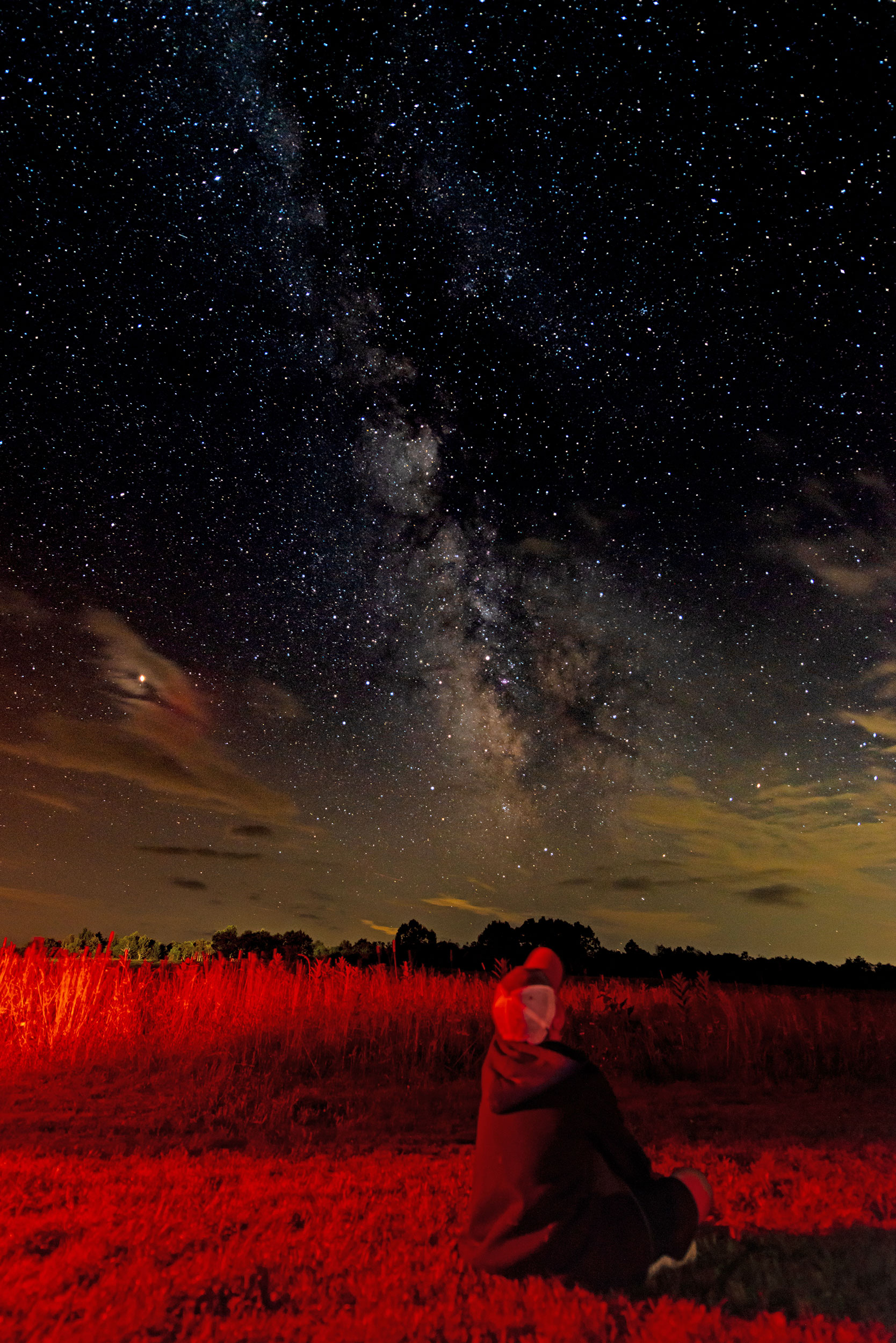 Shenandoah National Park's dark night sky makes for ideal stargazing. Photograph by M. O'Neill/NPS.
On the edge of Shenandoah National Park, Page Valley, Virginia—composed of the valley towns Luray, Stanley, and Shenandoah—is about a two-hour drive from DC. The pastoral hamlets between the Blue Ridge and Massanutten mountains are a great base camp for activities in the park.
WHERE TO STAY
Spacious Skies Shenandoah Views in Luray has four canvas yurts on the bucolic property, each with a private bathroom, picnic table, and fire pit. Linens aren't included, so bring towels and sheets, or the campsite can provide them for $30 a night. For an extra-posh glamping experience, Shenandoah Yurt in Stanley has three bedrooms, an expansive deck with a hot tub, and a skylight in the domed ceiling.
WHERE TO PLAY
With more than 500 miles of trails, Shenandoah National Park is a magnet for hikers. Marys Rock Summit, along the Appalachian Trail, offers panoramas of the emerald valley and Massanutten Mountain. Choose between two pathways to get to the peak: Leave your car at the Meadow Spring parking area for a moderate 2.9-mile out-and-back trek or park at the Panorama lot for a more challenging 3.7-mile round trip.
Want to learn more about the park's landforms? Earthcaching hikes—treasure hunts that use GPS to identify geological sites—are abundant in Shenandoah. Download the Geocaching app and visit the National Park Service website for information on self-guided journeys. The Little Stony Man trail has four "caches" nearly a mile out and back, from volcanic rock formations to a view of the route's namesake "stony man."
Rest your feet and join a group horseback ride with Jordan Hollow Stables in Stanley. It offers three rides a day (reserve a spot in advance) that start with a short tutorial for beginners. Once in the saddle, you'll cross a creek for an hour-and-a-half ride on valley trails where you might see wild turkeys and foxes.
Exploring the park isn't confined to daytime. Shenandoah Mountain Guides leads dusk hikes starting at Big Meadows Lodge to watch the sky go from sunset to starlight. Cloaked in darkness, the park offers a clear view to the constellations. Head to the Big Meadows area on select nights for Night Skies, a stargazing program led by the park and its partners. (Don't forget binoculars.) Stars are also visible at Skyline Drive overlooks Hazel Mountain (mile 33) and Pinnacles (mile 35.1).
Before leaving the area, check out the dripping stalactites and crystalline limestone at Luray Caverns. On the way home, you can take a detour to more caverns such as the 17-room Shenandoah Caverns in Quicksburg or Skyline Caverns in Front Royal, home to the oldest and largest anthodite crystal formation.
WHERE TO EAT
Fuel up for the day at Hawksbill Diner, a country kitchen in Stanley, or grab biscuit sandwiches from Broad Porch Coffee Co. in Luray. Hawksbill Brewing Co. uses hops harvested in Luray for a hyperlocal craft brew. The bar doesn't serve food, but you can bring a deli sandwich from West Main Market or pizza from Il Vesuvio. Pair sangria with charcuterie boards at Wisteria Vineyard in Stanley, where leashed dogs are welcome to walk trails around the grapevines.